On March the 21st we teamed up with the Food and Farming Discovery Trust (FFDT) to host an 'AgriTech Careers for a Sustainable Future Event' at the John Innes Centre for students in year 12.
The day showcased a range of local agritech and innovation stories, highlighting the diversity of career options in the sector, with talks from industry and research professionals and a visit to the JIC Dorothea de Winton field station to see crop trials in action.
We were delighted to be putting on this event with FFDT Trust Manager, Dr Shannon Woodhouse who is not only a JIC alumni but also a previous SAW Trust PhD Intern!
We took a few moments to catch up with Shannon after the conference and ask her our favourite questions.
So, Shannon, can we ask what your favourite piece of poetry is?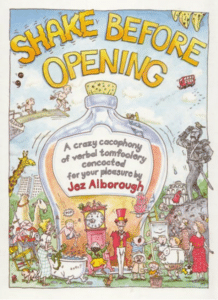 Sure – It's called The Smile by Jez Alborough, it's silly and fun and reminds me to look for happiness every day.
The Smile was first published in 'Shake Before Opening:  A Crazy Cacophony of Verbal Tomfoolery Concocted for your Pleasure' by Jez Alborough. You can read the poem here.
What is your favourite piece of artwork at the moment?
I would say Infinity Mirror Room – All the eternal love I have for the Pumpkins, by Yayoi Kusama.
I love nature and am fascinated by all the magnificent shapes that occur naturally. While people might consider pumpkins to be quite mundane, Yayoi Kusama manages to make them fun and highlights the beautiful shapes that occur in nature.
Have a look at Shannon's favourite art piece here
Can you tell us your most interesting scientific fact?
Broccoli, cauliflower, kale, cabbage, brussels sprouts and kohl rabi are all members of the same 'Brassica' species, but are just different varieties, exactly like dog breeds.
Here's a link to find out more about brassica species.