This year, we sent out over 3,800 free copies of our latest Adventure Activity Book,  'Help, Our Rivers Need Rescuing'  to 40 local primary schools.
The third edition in our series of science-inspired story books was set in the Norfolk and Suffolk Broads and young readers were invited to read the story, complete the challenges, and do experiments to win stickers for each completed challenge.
Exploring Britain's largest protected wetland, our familiar characters Ben and Jazz returned to discover its rich tapestry of landscape, water and wildlife, and along with their alien friend Fizz, set out to protect it.  Through the story and the challenges, readers were able to learn about its biodiversity and endangered species, undertake river pollution-themed tasks such as making silt trap water filters and become engineers by creating model drainage pumps.
With emphasis on this local area of outstanding natural beauty, we hoped the book would inspire young readers to explore and find out more about their local environment.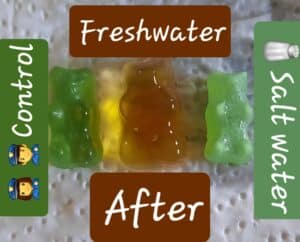 As well as the challenges in the book, children were invited to send us a photo of their favourite challenge to be in with a chance of winning a boat trip for their family on the Broads, courtesey of the Broads Authority.  We were delighted to award the prize to 9 year old Alice for her fabulous entry showing her experiment investigating osmosis to explore the differences between fresh water and salt water fish!
In September we began the task of collecting some feedback on the book.  This is a crucial step in all of our projects, as it enables us to improve our offering and evaluate our impact, as well as report to our funders.
We wanted to share some of the feedback that we've already received from local primary schools.
Play the video to see what teachers and young readers have said so far.
Thank you to all the teachers who provided feedback.