Our latest intern, Nathan McConnell, tells us all about his time with SAW.
About me
I am a 3rd year PhD student from Prof. Tracey Chapmans lab at the UEA, I work on evolutionary biology using the fruit fly Drosophila melanogaster as a model.  More specifically I look at the ways in which sexual selection, competition, and conflict impact phenotypes. I love wildlife, art, and science in general. As part of my PhD, we are required to take a three-month placement (PIPS).
Why the SAW trust?
In 2019 I volunteered at a festival where the UEA had a stand in a tent organised by Jenni Rant of the SAW trust, where we were teaching children about biodiversity. Next to us, SAW had created (in collaboration with scientists from the Quadram Institute and specialists from the Norwich Hackspace) a giant walkthrough gut, complete with LED's representing gut bacteria. I remember thinking what a cool and interactive way to teach kids about science. I come from a large family and have a daughter myself, so I understand that these formative years are so important in encouraging or even establishing children's interests. Combining Art and Science to encourage and enthuse children is something the SAW trust does so well, and I wanted the opportunity to not only learn from them but bring my own ideas and passions too.
At SAW
I was grateful that Jenni allowed me to conduct my PIPS with the SAW trust, I wasn't exactly sure what to expect or what role I would play at SAW but was eager to get involved.
School visit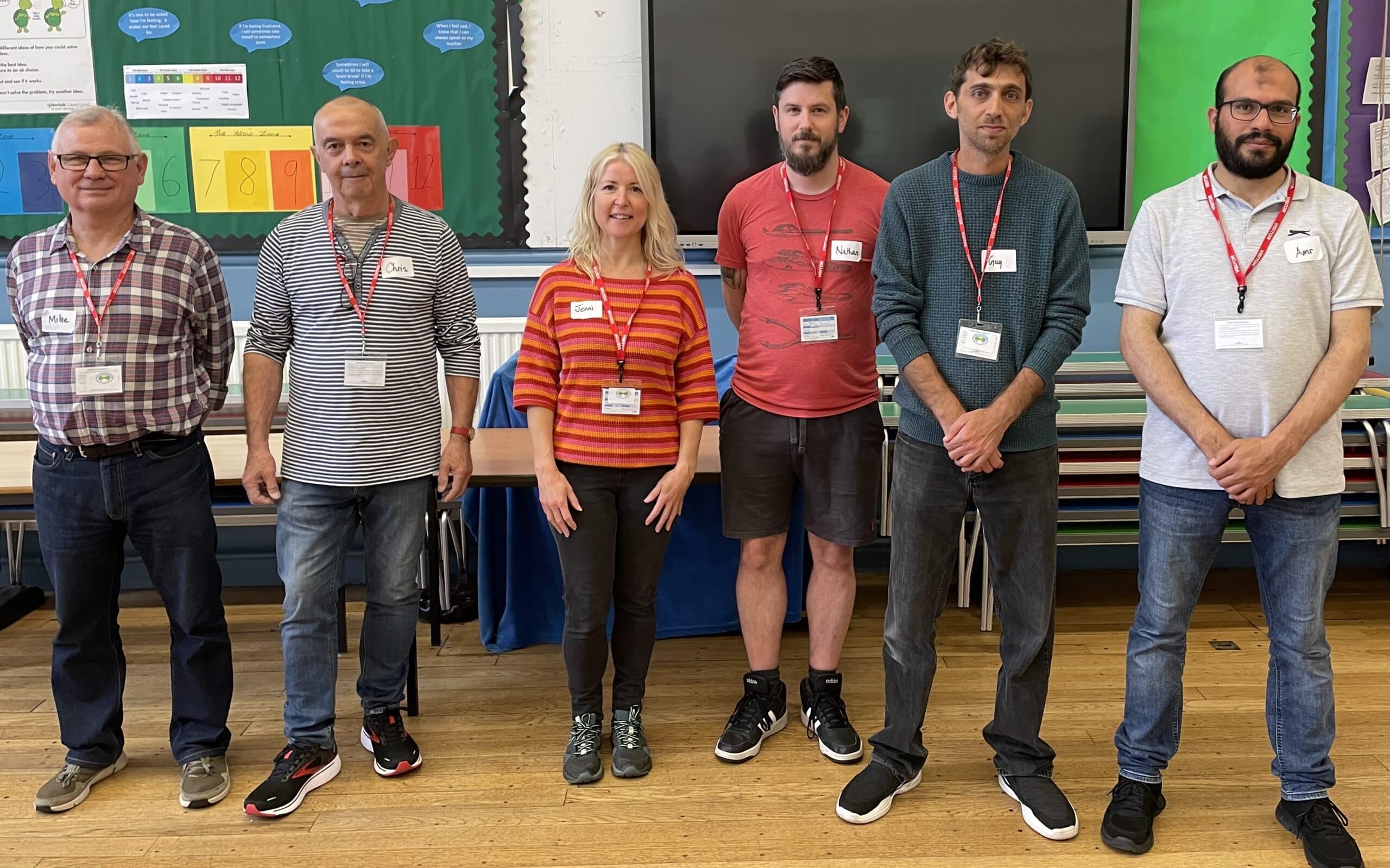 To ease me in, Jenni invited me to Avenue Junior school, where SAW would be running a workshop  on plant pathogens. We helped the children explore and understand plant disease by guiding them through an experiment, looking for a fluorescent chemical called 'Avenacin' in the roots of oat plants that protects them from pathogens. The children were then asked to find damaged leaves from outside and look at them under a microscope and also used the topic and vocabulary to write poems. In the afternoon, using modelling clay we created plant pathogens and designed beautiful leaves with oil pastels. The children loved all of the activities and so did I. I enjoyed working with the passionate scientists from the John Innes Centre and the artists involved with the SAW trust, seeing first-hand how engaged the children were on such a complex topic.
Royal Norfolk Show
A daunting task of creating a stand for the Royal Norfolk Show was quickly cresting the horizon. I have lived in Norwich for 12 years and have avoided the RNS as it seemed most of Norfolk would attend! The topic for RNS was to be 'Wimpy Weeds and Ugly Bugs', getting children to think differently about the plants termed as weeds growing in their gardens and field margins and the animals that live within.  Jenni recognised I had a love for dung beetles and thought they would make a great addition to the show.  I somehow agreed to create a scaled-up clay model of a dung beetle, and so Derek was born! I was also given the opportunity to create posters for the display and think about activities  for the children. I really enjoyed the creative process with Jenni and was pleased with the outcome (though a little disappointed we couldn't do everything we thought of). The show itself was chaotic at times, however, the children were enthusiastic and well behaved, I really loved our interactions and I hope that we manged to inspire some budding scientists, and some appreciation for dung beetles. My feet hurt for days!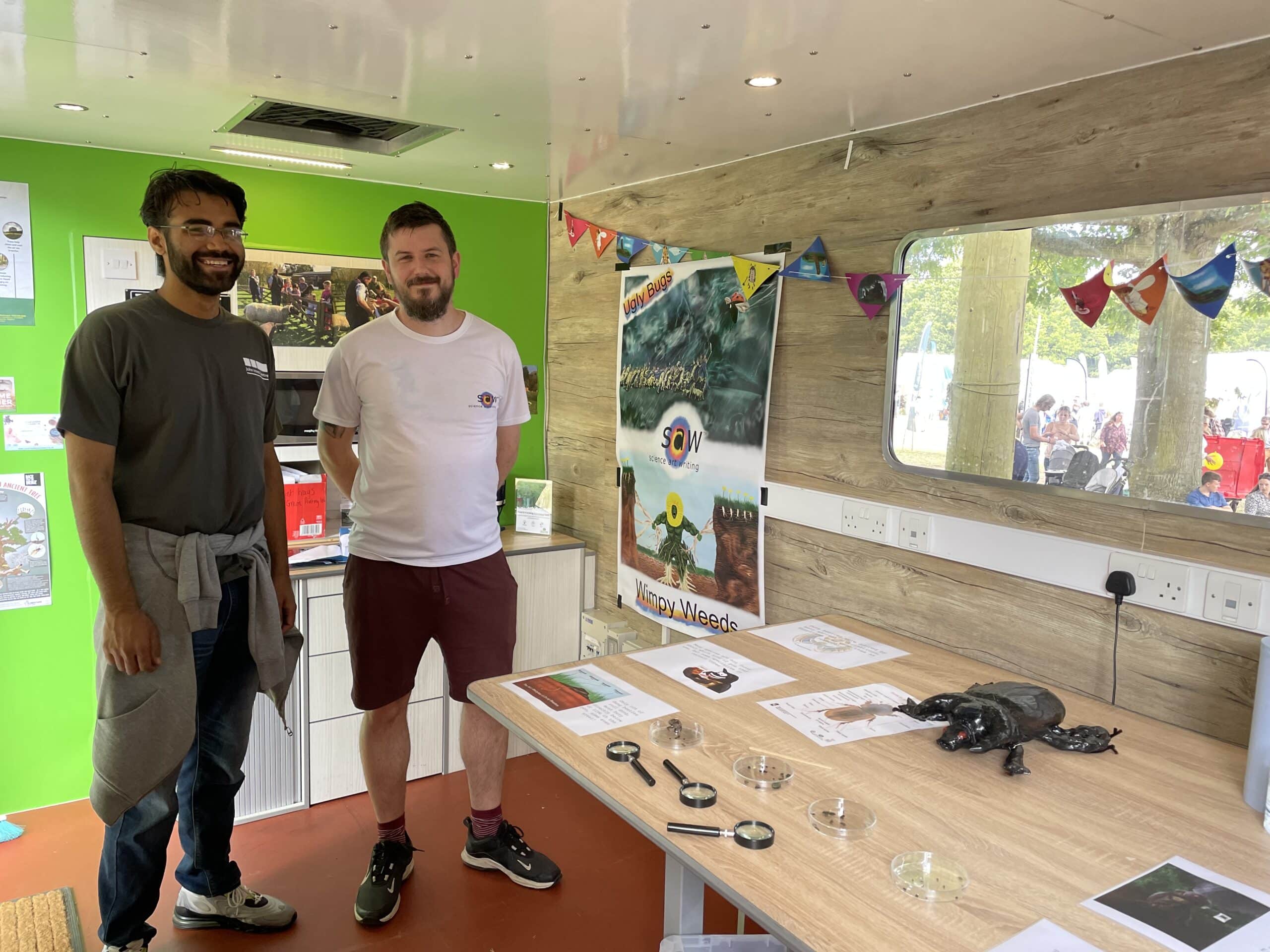 Logo design
It didn't take long for Jenni to realise that I liked to draw and so she set me the task of creating a logo for their project at the Latitude festival on microplastics. This was an eye-opening experience as I had never created a design for someone else. Working with external clients, receiving feedback, and making alterations was challenging at times, as it sometimes went against my own opinion. However, I think the logo created from the collaboration was good and I found that I really enjoyed the process. So much so I might be tempted to change career!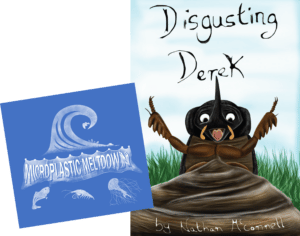 Disgusting Derek
Over the years I have developed a fondness for Dung beetles and had the idea to produce a book aimed at children, teaching them the importance of these tiny animals. Jenni encouraged me to explore this idea, and so I wrote and illustrated the book "Disgusting Derek". The aim of the book is to encourage children to think about dung beetles in a different light, they are incredible animals and deserve more attention than they currently get. We are looking at ways to disseminate the book so that children can have the opportunity to read it.
My time was up
Unfortunately, my three-month placement went by so fast. I really enjoyed my time at SAW and I am thankful for the opportunities they gave me. I can't believe that I got the opportunity to produce a book and I am incredibly grateful. I think my science communication skills have improved greatly thanks to my internship.
If you like art in any form and have a passion for science, then I would encourage you to get involved with SAW.  Jenni and Sami are very nice and easy to get along with and do an amazing job bringing together scientists and artist to create projects that engage the public and inspire the next generation. I really hope I get the opportunity to collaborate with SAW in the future, and I look forward to what projects they have next.
By Nathan McConnell.