Developed by OpenPlant scientists from across the University of Cambridge, Norwich Research Park, and beyond, this FREE-to-use resource, SynBio 4 Schools, aims to inspire and educate the next generation of biological engineers.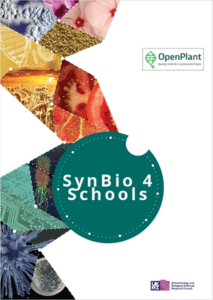 With a focus on plant science, the materials and activities provided within the resource cover under-represented topics in synthetic biology, while complementing the national curriculum and existing teaching resources.
What's included
The SynBio 4 Schools booklet, which includes a full introduction to the resource, step-by-step activity instructions, and supplementary information, is also accompanied by a teacher briefing document to help teachers and schools, identify activities relevant to each stage of the curriculum.
 SynBio 4 Schools contains guides to the following activities:
Building DNA circuits – construct gene circuits to solve problems.
Generating electricity from plants – build a plant microbial fuel cell (pMFC).
What can viruses do for you? – build virus structures for different applications.
Natural product synthesis – match up the organisms and the natural products.
Download the resources:
Synbio 4 Schools Booklet
SynBio 4 Schools Teacher Notes
SynBio 4 Schools Information Flyer
Additional information
 During this video, Paolo Bombelli talks you through the steps of how to build your own. pMFC.