Introduction
'Who's Who?' is a new project, produced by University of East Anglia final-year student Ro Procter in collaboration with the SAW Trust. The project is intended to promote diversity and break down assumptions about working in science, art, and writing. It's also hoped to act as another stepping stone to empower children to feel that they can pursue a career following their desires, no matter their skills, background, or attributes.
The SAW Trust has been using a guessing game within the classroom for years, where children taking part in a SAW school workshop are asked to guess whether those presenting the workshop are a scientist, artists, or writers.
The game has proven to not only be a great warm-up activity for our workshops but has also highlighted the stereotypes children have of scientists, artists, and writers. With most women in our teams predicted to be artists or writers, over ever being scientists!
What's included
This resource contains a 15-minute video (available here on Vimeo) of engaging and exciting clips from different real-life scientists, artists, and writers. Our guests reveal different parts of their day-to-day careers and it is up to the pupils to use these clues to guess our mystery guests' roles!
Downloadable resources:
Lesson plan
Student worksheet
Additional Information
Ro explains their project intentions by reflecting on their own experiences choosing career paths: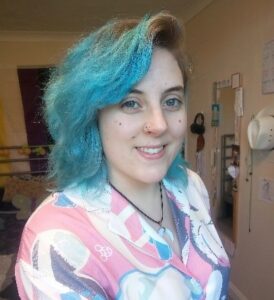 "Growing up, I struggled to know what I wanted to be. I enjoyed creative subjects, but I never received the education about where my creativity could lead me; I had the assumption that a career in the arts would see me spend my life in a shed where I would do all my work. I also enjoyed science and understood that this could lead to an exciting career. However, I felt unwelcome in science as my school syllabus only showed the 'stale, male, pale' scientists. So where did I fit in? With the quirky and exhausted artists, or with the plain male scientists?
I wanted to create the project to show other pupils, who feel just as confused as I did, that you can be absolutely anything. You do not need to be smart, good at drawing, or the best in the class to be incredible. As long as you've got passion, it can take you to amazing places."